Each year as fall schedules begin to pick up, we set aside time as pastors to refocus and refresh as we head into another exciting season of ministry.
As a District, our mission is to build quality Christian leaders and healthy faith communities to fulfill the Great Commission, and we know that prayer is at the heart of it all. As Oswald Chambers commentated in his devotional, My Utmost for His Highest, "Prayer does not fit us for the greater work; prayer IS the greater work."
We believe the Prayer and Fasting Retreat is a springboard for renewed vision for every minister in Minnesota. Join us at Lake Geneva Christian Center for three days of prayer, fellowship, and fasting.
This is your chance to get away from the routines of life and ministry and spend time in prayer and reflection. We encourage you to come with your pastoral team to dream about all God has in store for you, your community, and our world in the coming year!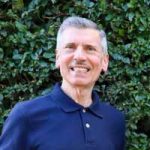 Doug Lowenberg is a Minnesota missionary who serves in Kenya as the executive director of the Association for Pentecostal Theological Education in Africa and chairman of the Bible/Theology department at the Pan-Africa Theological Seminary. He is committed to discipling African men and women to proclaim the gospel to the unreached.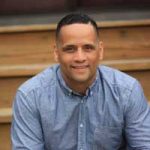 Choco De Jesús has served as general treasurer of the Assemblies of God since 2019. Prior to that he was the lead pastor of New Life Covenant Church in Chicago from 2000-2019. He holds a doctorate degree from Southeastern University and has written four books including his most recent release, "Love Them Anyway."
SCHEDULE
Sept 27th-29th 2021
Lake Geneva Christian Center,
Alexandria MN
Monday, September 27
11:00 AM Registration Opens
5:00 PM Call to Prayer (Doug Graham)
6:00 PM Personal Prayer
7:00 PM Session 1 (Choco De Jesús)
Tuesday, September 28
8:00 AM Personal Devotions
9:00 AM Session 2 (Doug Lowenberg)
11:00 AM Corporate Prayer
1:00 PM Hour of Silence
3:00 Missions Commissioning Service
5:00 PM Dinner
7:00 PM Session 3 (Choco De Jesús)
Wednesday, September 29
7:00 AM Personal Devotions
8:00 AM Breakfast
9:00 AM Session 4 (Choco De Jesús)
10:15 AM Dismissal
Cost: $50/person + lodging expense (Due at time of registration)
Tuesday evening meal only: $15/person
Lodging options:
(Housing prices are per night)
Kingsriter Retreat Center
$88 (Bedding & towels provided)
Duplexes
$70 (Holds up to 4)
Dorms
Small $45 (Holds up to 2)
Large $65 (Holds up to 8)
Lakeview Center
Small Suite $70 (Holds up to 4)
Medium Suite $85 (Holds up to 6)
Large Suite $99 (Holds 10 – 12)
Rustic Cabins
Small $32 (Holds Up to 4)
Large $37 (Holds Up to 6)
Renovated $45 (Holds Up to 4)
RV
$30 (Partial Hookups)
$40 (Full Hookup)
Quality Christian Leaders | Healthy Faith Communities | Fulfilling the Great Commission