CONNECT CONFERENCE
January 17 – 19, 2022
The Park Event Center
500 Division St
Waite Park, MN 56387
As you know, the annual Minister | Spouse Retreat is now called the Connect Conference. The heart of this event has always been to connect pastoral teams and friends in ministry from all over Minnesota, and that remains unchanged.
Our goal is to equip quality Christian leaders and build healthy faith communities to fulfill the Great Commission. We are in this together!
We believe God wants to do incredible things in us and through us in 2022 as we strive to reach the lost throughout Minnesota and our world.
Bring your spouse and pastoral team to Waite Park for a time of fellowship and leadership growth with our guest speakers, Dr. Troy and Jana Jones. You will be encouraged and challenged by the ministry of this dynamic couple.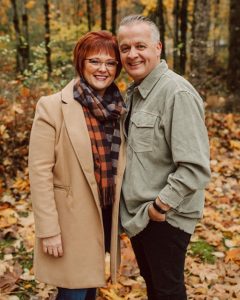 Dr. Troy is the lead pastor of New Life Church in  Renton, WA. Jana is the Executive Director and Worship and Care Pastor. They have been married for 31 years. They have two daughters and three grandchildren.
Every Friday they unplug and honor the Sabbath. They spend the day together, enjoy a Skinny Latte at Starbucks, and then have a 31-year tradition called "Date Night." Troy considers dating his wife as the secret to enjoying life, marriage, and even his job.
Troy has spoken for corporations, universities, and non-profits around the world. His straightforward approach, combined with a warm style and intensely practical application, makes his leadership lectures and teaching uniquely engaging and impactful.
Troy and Jana are committed to areas of personal growth, developing leaders, recruiting and retaining volunteers, creating lasting change, and keeping the fire alive in marriage.
SCHEDULE
The Park Event Center
500 Division St
Waite Park, MN 56387
MONDAY, JANUARY 17
3:00 PM Registration Opens
6:30 PM Banquet
9:00 PM Connect for Newcomers
Connect for Women in Ministry
TUESDAY, JANUARY 18
9:00 AM Session
10:00 AM Break
11:00 AM Session
Afternoon Free
6:30 PM Session
9:00 PM Connect Pie Fellowship
WEDNESDAY, JANUARY 19
9:00 AM Session
11:00 AM Check-Out
To attend, simply reserve your hotel room(s). Making the reservation is all you need to do. The hotels provide us a list of all reservations for the event for us to track who is attending. 
If you are attending the banquet only, please email Joanna to give us an accurate count for the meal.
To reserve rooms, click the links here for room blocks and event pricing at each hotel.
Quality Christian Leaders | Healthy Faith Communities | Fulfilling the Great Commission